Danielle Burke
Operations & Development Manager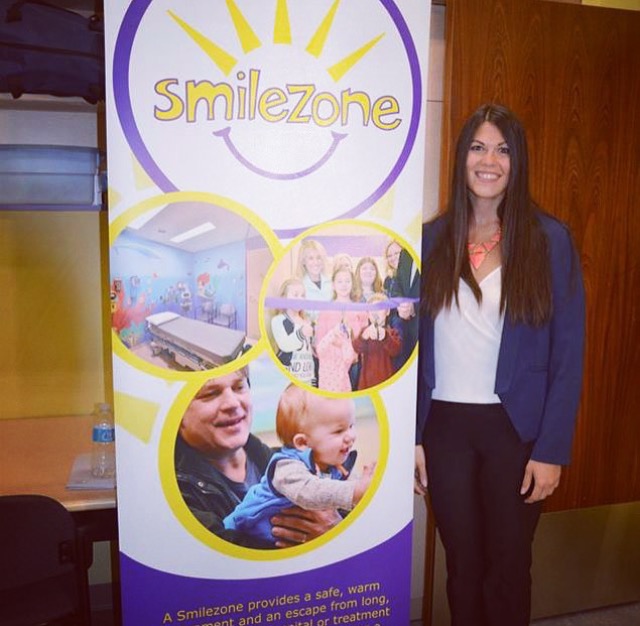 Danielle has been with Smilezone since October of 2014, working as the Operations & Development Manager for the Foundation. Danielle holds an Honours B.A. from McMaster University in Communication Studies and her Master of Philanthropy and Nonprofit Leadership from Carleton University. Beyond her academics, Danielle volunteered with McMaster Children's Hospital throughout her four years, earning herself the title of co-president of the McMaster club, Smiling Over Sickness. Through this involvement, Danielle was able to expand the clubs fundraising efforts and collaborate with new organizations; including, Ronald McDonald House Charities, the Canadian Cancer Society, Angel Hair for Kids and Camp Trillium. Danielle also volunteered as a student mentor within McMaster's Centre for Student Development and contributed to numerous advocacy events within her school.
Danielle's charitable work and spirit for helping others sparked through working with the City of Burlington for seven years, assisting children and youth with special needs. Progressing, Danielle then worked as a supervisor for the YMCA of Burlington/Hamilton/Brantford, emphasising healthy child development and inclusion, while helping expand fundraising efforts for their Strong Kids campaign.
Continuing her passion, Danielle is currently an active philanthropist within her community, working with individuals with disabilities, volunteering as a coach with the Burlington Special Olympics, and genuinely loves to bring smiles to kid's faces through the Foundation!
Danielle also describes herself as an outdoor enthusiast and enjoys an active, healthy lifestyle through paddle boarding, hiking and yoga.