Mount Sinai Hospital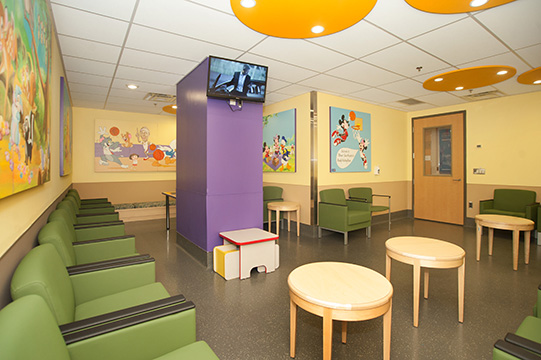 Our Foundation's SEVENTEENTH SMILEZONE was created during an overnight transformation the evening of April 14th through to the morning of April 15th 2015 at Mount Sinai Hospital in Toronto, ON.
The new fun and engaging Smilezone was installed within the hospital's Family Waiting Room, within the existing Slaight Family Labour & Delivery Unit.
This transformation included:
Bright new colourful walls
an interactive, sensory equipped kids table
Animated murals on almost every wall
A children's bench
Mount Sinai Hospital is an internationally recognized academic health sciences centre, dedicated to delivering the best medicine and best patient experience. It is focused on excellence in patient and family-centred care, with one of it's clinical strengths including women's and infants' health. More than 7,000 babies are born at the Hospital each year, with a number of those births being high risk, putting pressure on families, especially children.
Sign Up for our Newsletter