Oakville Trafalgar Memorial Hospital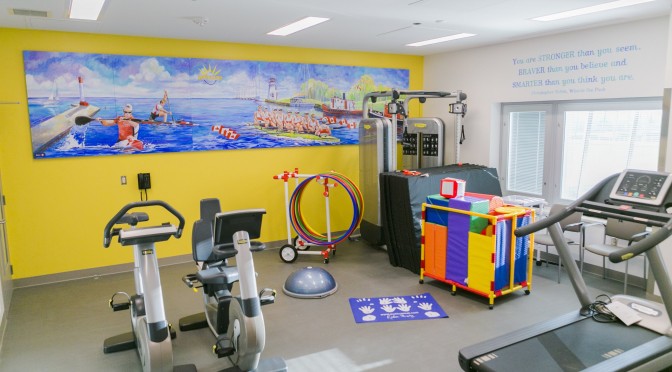 Over the span of three days from November 28th-30th, 2015, ELEVEN SMILEZONES were installed at the new Oakville Trafalgar Memorial Hospital in Oakville, ON.
Our Foundation transformed four rooms in the Emergency department, two rooms in Maternal Child, two rooms in the Mental Health department, a Pre-Op Surgery room, and a Quiet Room in the CTC. In addition to custom cabinetry and bright and colourful paint, the Smilezones featured:
iPads and iPad stations
An X-Box
Yoga Mats
Sound-to-Light sensory panels
Children's Therapeutic 'Swamp Stools'
Themed murals and inspirational quotes
Fun and lively, these Smilezones are BEAUTIFUL. With paintings on the ceilings and not just the walls, it doesn't matter where you look – there will always be something to smile at.
This massive project was made all the more wonderful by the many murals included. Some of the themes showcased by the murals were the seasons, music, nature, pirates and mermaids, the zoo, and sports – including the likenesses of Canadian Olympic Gold Medalists Larry Cain and Adam van Koeverden!
The Oakville Trafalgar Memorial Hospital is brand new and slated to open on December 13, 2015. It will serve more than 180,000 people from the Oakville community and surrounding areas in a state-of-the-art facility designed to bring the absolute best care possible to the community it serves.
Sign Up for our Newsletter