Ottawa Children's Treatment Centre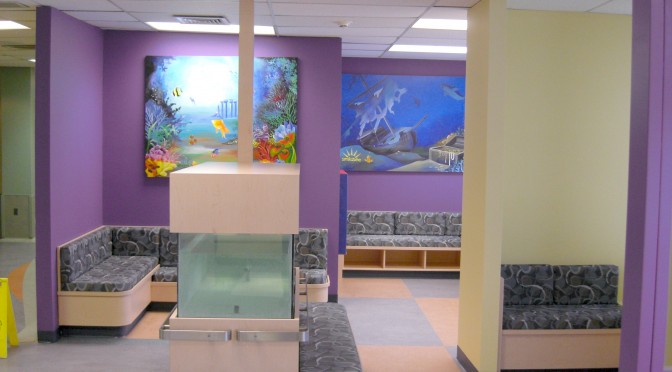 Our Foundation installed TWO SMILEZONES  the weekend of February 27th-March 1st 2015 at the Ottawa Children's Treatment Centre, Ottawa, ON.
Our Foundation transformed the centre's existing main entrance area and gymnasium, refreshing the space with a fun underwater theme to include elements such as:
Bright, fun murals
A large aquarium
iPad Stations
Sensory panels
New cabinetry and seating
A television
An interactive GestureTek system
The Ottawa Children's Treatment Centre (OCTC) is a leader in providing bilingual specialized care for those with multiple physical, developmental, and associated behavioural needs, focusing on the region's children and youth. OCTC provides care and services to more than 4000 families annually, focusing on rehabilitative, therapeutic and educational programs for children and youth with disabilities.
Sign Up for our Newsletter