Physical Therapy
Give the Gift of…
Physical Therapy – $75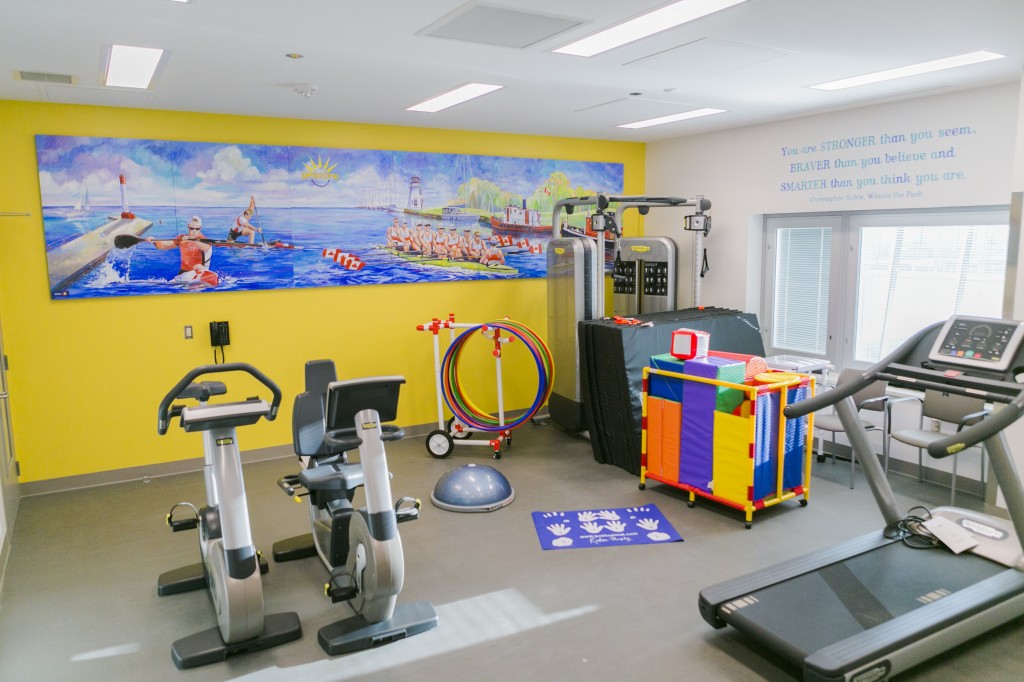 Physical therapy is used to help kids build and maintain muscle strength, increase coordination, encourage healing and reduce inflammation and pain. We incorporate many items in Smilezone physiotherapy spaces, so that children and physiotherapists have the things they need to work hard together in a fun and engaging way. Crash mats and yoga mats, walking trail sets, mood light spheres, and privacy screens allow children of all abilities to build and heal their muscles in fun and safe ways.
---
Your generous gift will help purchase the following items for upcoming Smilezone installations:
Mood Light Spheres for the Pool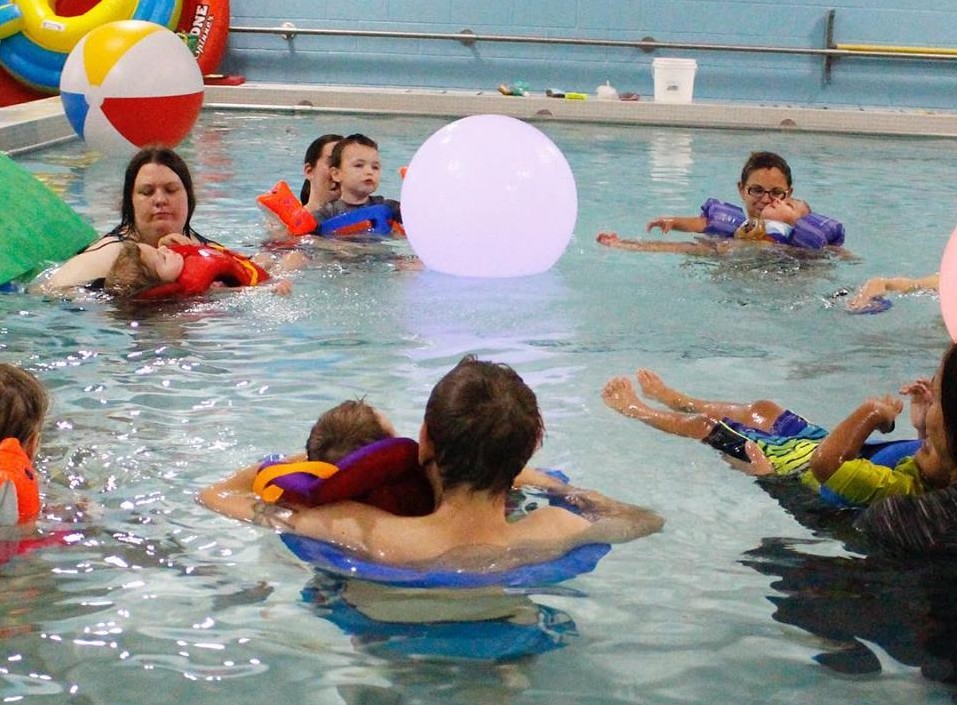 Mood light spheres provide children with mesmerizing visual stimulation and fun while in a therapeutic pool with their physiotherapist.  These glowing, waterproof balls are a fun toy often used in aquatherapy sessions, which utilizes water-induced resistance to help children improve their physical strength, balance, range of motion, and more.
---
Crash Mats & Yoga Mats for the Gymnasium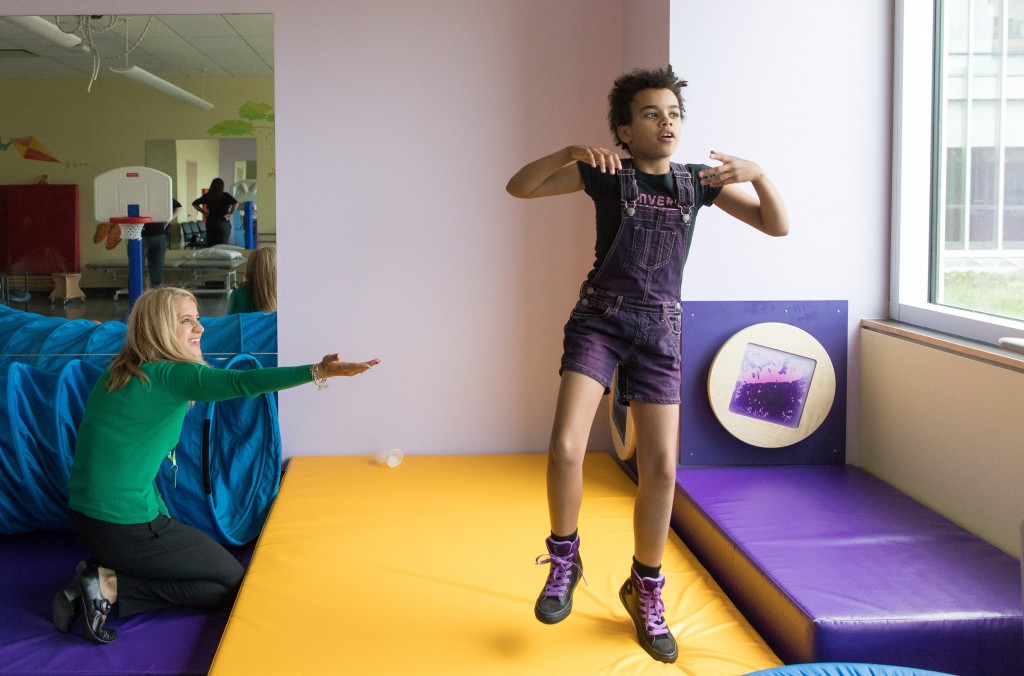 Whether a child is jumping, balancing, or working hard on a specific skill in physical therapy, soft mats and crash mats are used to keep children safe and injury-free. Mats also provide a kids with a comfortable place to sit and stretch, and are particularly beneficial for children who use wheelchairs to freely move or rest on the floor. Yoga mats can be also used by children and youth in physiotherapy gyms to work on flexibility, muscle strength, stamina, mental well-being, and more.
---
Walking Trail Set for Balancing Work in the Gymnasium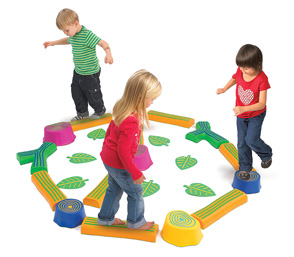 Walking trails are a fun and challenging activity that children are naturally drawn towards in their physiotherapy sessions, with many physical benefits including helping to enhance balance, coordination, strength, and flexibility!
---
Privacy Screens in the Gymnasium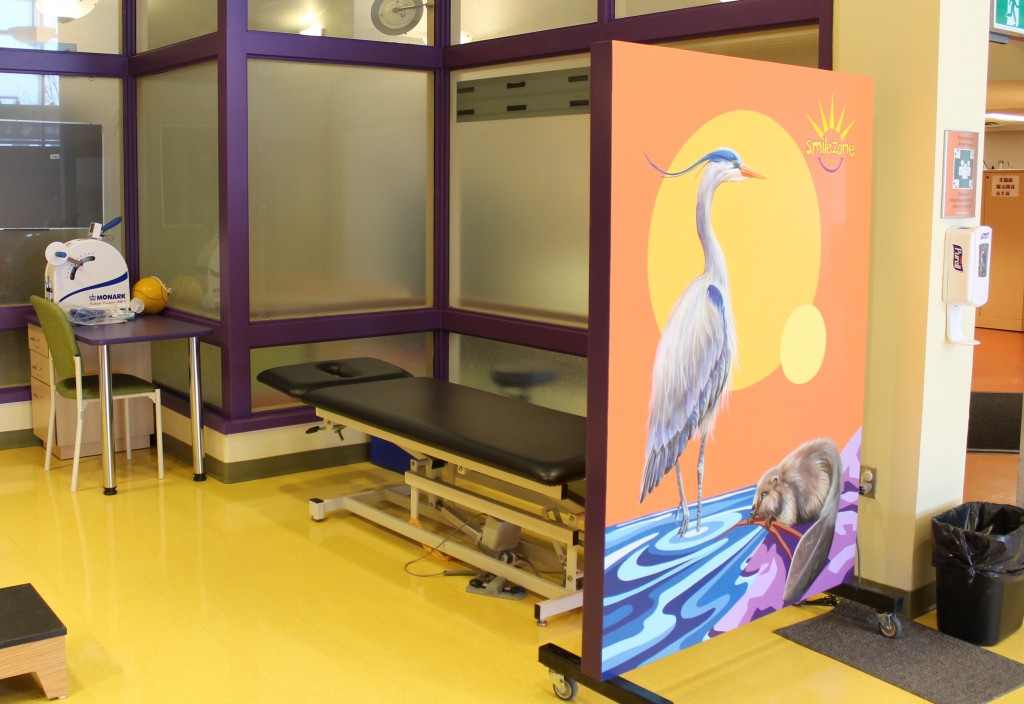 Physiotherapy gymnasiums can be busy places in outpatient children's rehabilitation centers, often with multiple children and therapists using the same space at the same time. Our custom painted privacy screens allow children and youth to work with their physiotherapists in a more private setting, helping to increase their level of comfort, focus and overall engagement.

Back to Gifts of Giving Main Menu
Back
Sign Up for our Newsletter