Sensory Development
 Give the Gift of…
Sensory Development – $25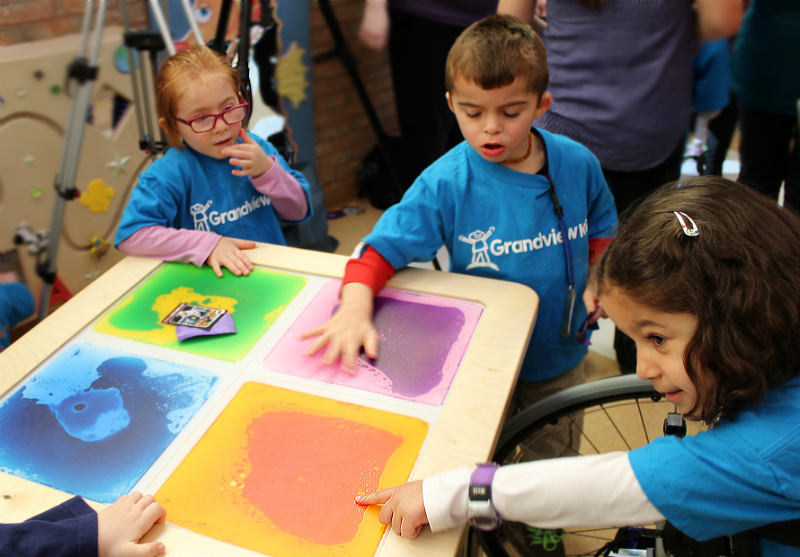 Sensory play is important in child development, helping to stimulate a child's senses and allow them to safely explore and learn more about their environment. We use our five senses to learn and explore, develop language, social skills, problem solving, creative thinking, and to build memory. Sensory play is also a great way to distract and soothe children during their hospital stays and clinic visits, by positively redirecting their anxieties and energy towards something fun. Through the use of tactile panels, bubble tubes, projectors, sand tables and many other beneficial sensory items, a Smilezone ensures children have all the tools they need to engage in fun and therapeutic healing.
---
Your generous gift will help purchase the following items for upcoming Smilezone installations:
Tactile panels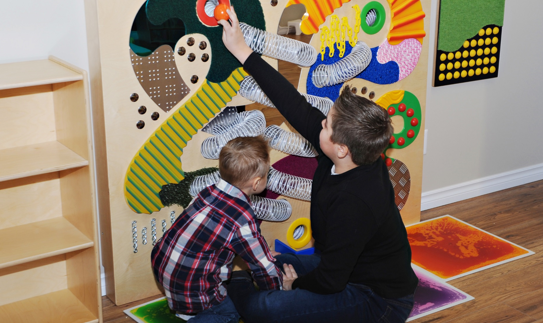 Tactile panels give children endless fun and play interaction while waiting for for their medical appointments and treatments. Installing Tactile Panels in a Smilezone engages children on many levels – from the visual engagement of the colourful objects, to the different textures to explore with their hands, and even the the auditory effects of moving parts. Tactile panels encourage different grips, movements, and overall fine motor function development for children. They can also help build eye/hand coordination, concentration, color recognition, visual perception, and more.  Tactile Panels are ideal for children with multi-sensory needs, and are customized based on age, ability, and theme.
---
Sand tables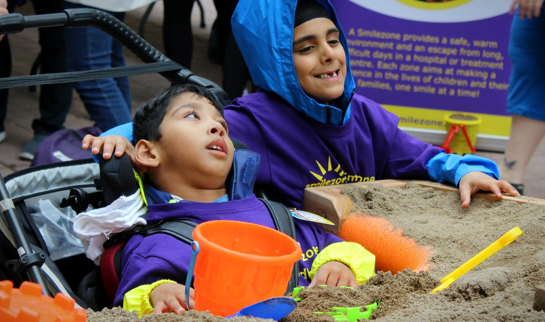 Sand and other sensory tables give children a fun place to play together, while helping to develop and improve their gross and fine motor skills, co-ordination and concentration. Using our Smilezone sand tables, kids can spend hours digging for dinosaurs, building castles, baking cakes, or constructing railroads and more through imaginative play and sensory exploration!
---
Projectors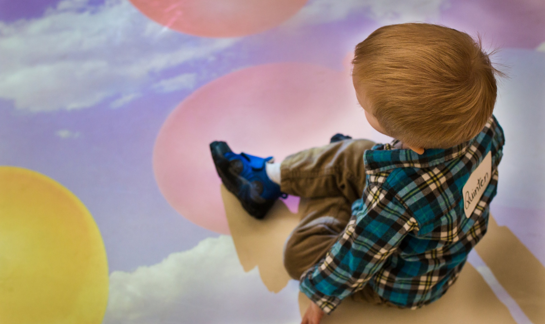 The heart of a sensory environment, projectors create ever-changing moving light images on floors, walls, and ceilings that can set a calm and relaxing atmosphere for children and adults alike. Different lighting effects including rippling puddles, swimming under the sea, starry nights, floating clouds, and more — helping to stimulate a child's visual senses, provide a calming distraction, and soothe anxiety.
---
Bubble tubes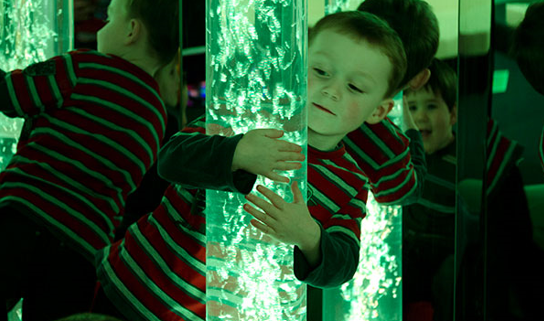 With similar effects to a lava lamp, bubble tubes provide audio-visual sensory stimulation to children while spending time in a Smilezone. The flowing water, floating bubbles, and glowing lights have a relaxing and mesmerizing visual effect, while  also giving off soothing water sounds and gentle vibrations when touched. Bubble tubes naturally capture children's attention while helping to regulate over-stimulation and stress in the body.

Back to Gifts of Giving Main Menu
Back
Sign Up for our Newsletter