Technology
Give the Gift of…
Technology – $100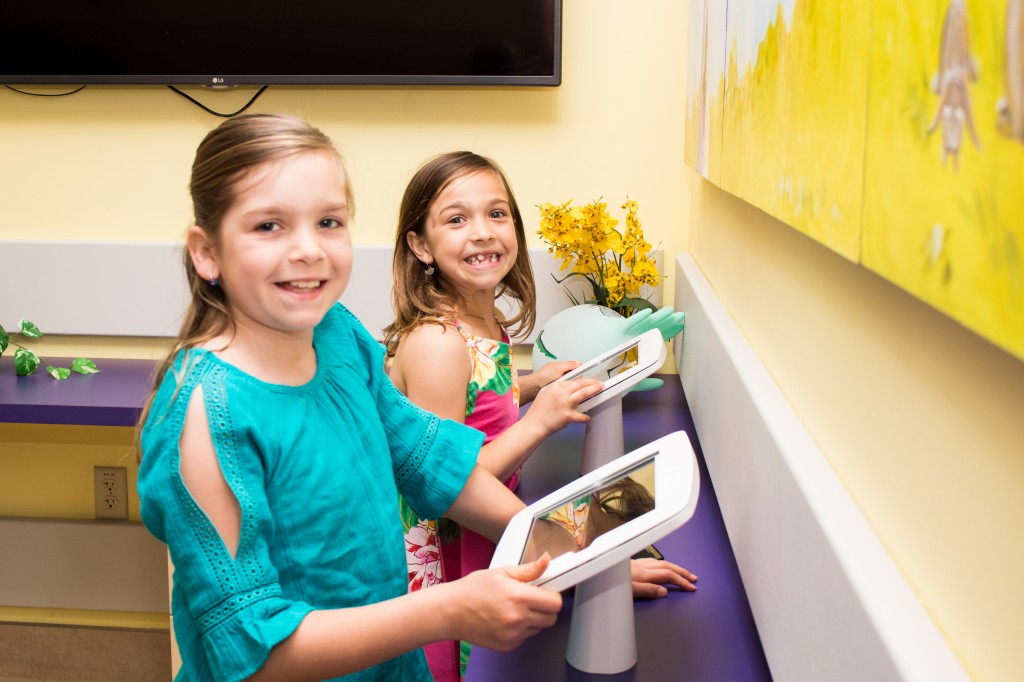 Technology can be a very useful tool for healing and healthy development in children. The technology we incorporate in all our Smilezones encourage fine motor development, improve hand-eye coordination, creativity, learning, and social interaction. Whether its the iPads that make communication easier for both verbal and non-verbal children, or the interactive GestureTek floor projection system that gives kids of all ages and abilities an engaging game to play together… there is something fun and beneficial for everyone!
---
Your generous gift will help purchase the following items for upcoming Smilezone installations:
iPads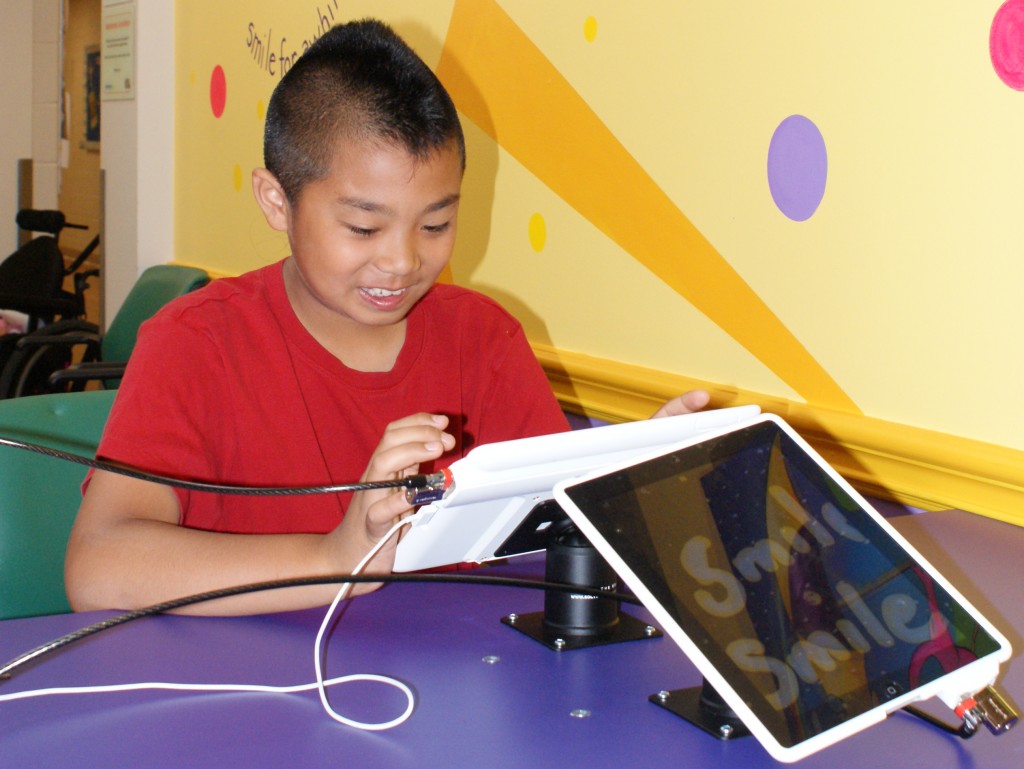 iPads offer endless opportunities for entertainment, education, and therapeutic benefits through the use of hundred of applications. iPads can help improve and encourage communication from and between both verbal and non-verbal children, inspire creativity, build fine motor skills, and incorporate aspects of therapy through gamification. Having iPads in waiting rooms and patient rooms provides much-needed fun and distraction for kids when it is needed most, whether it be through games, movies, music, and more – often making tough appointments or treatments a little easier!
---
GestureTek Interactive Floor Projector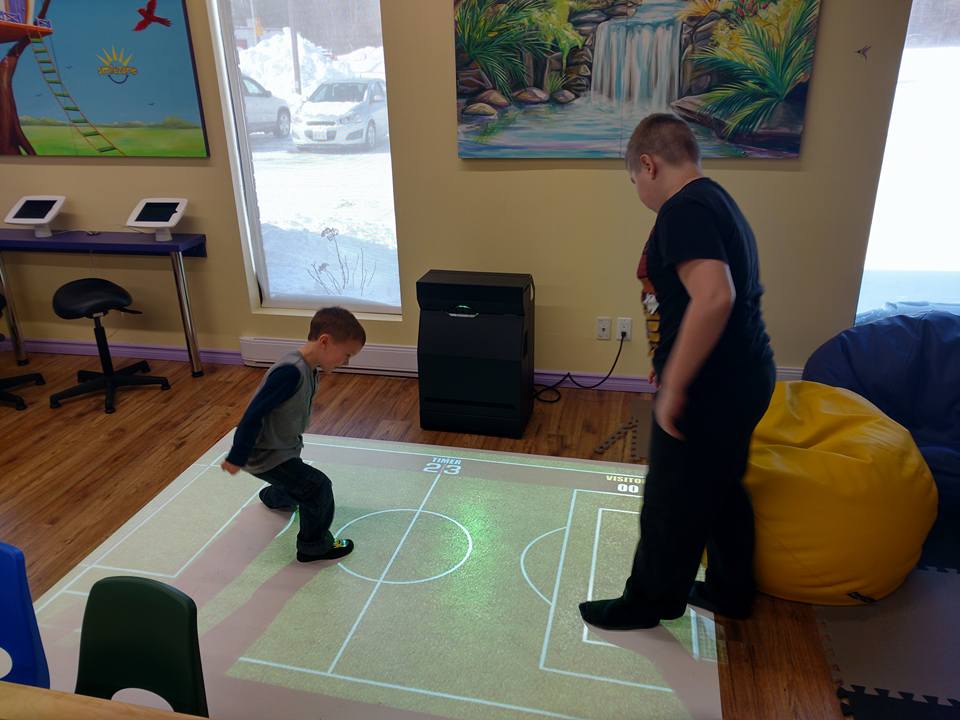 The simple plug-and-play interactive GestureTek is a fun and unique light floor projection system that allows children to interact with movement-based gaming! The GestureTek transforms any floor space into an interactive arena for imagination, sensory development, strength building, and gross motor control through gamification. GestureTek has games for every child's interest, including a hockey rink, swimming pool, paint splatters, falling leaves, and much more! Kids, teens, and adults alike love to play together using the GestureTek – it's fun and therapeutic for everyone!
---
TV's with Gaming Console and Blu-ray Player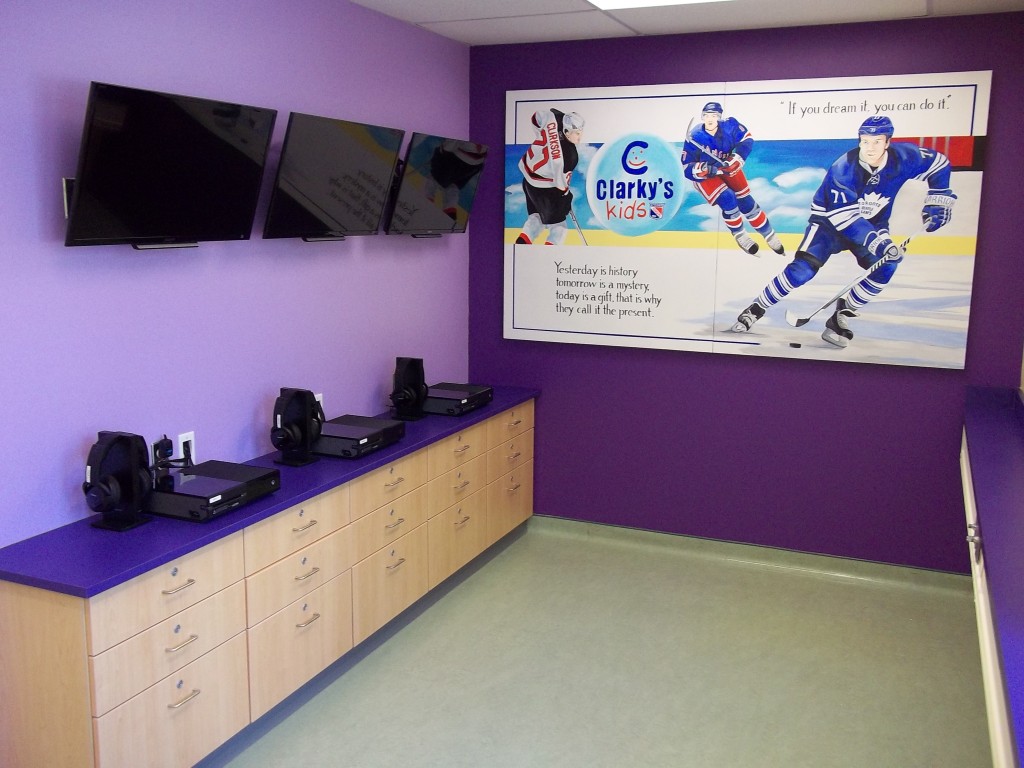 TV's help to create a comforting environment for children, youth, and adults alike while spending time in the hospital. Whether it be to snuggle up with mom or dad and watch a favourite movie together, or play Xbox games with a sibling or another child staying in the hospital – TV's, video games, and movies make the hospital feel more like home and help to pass the time!
---
Bubble Hockey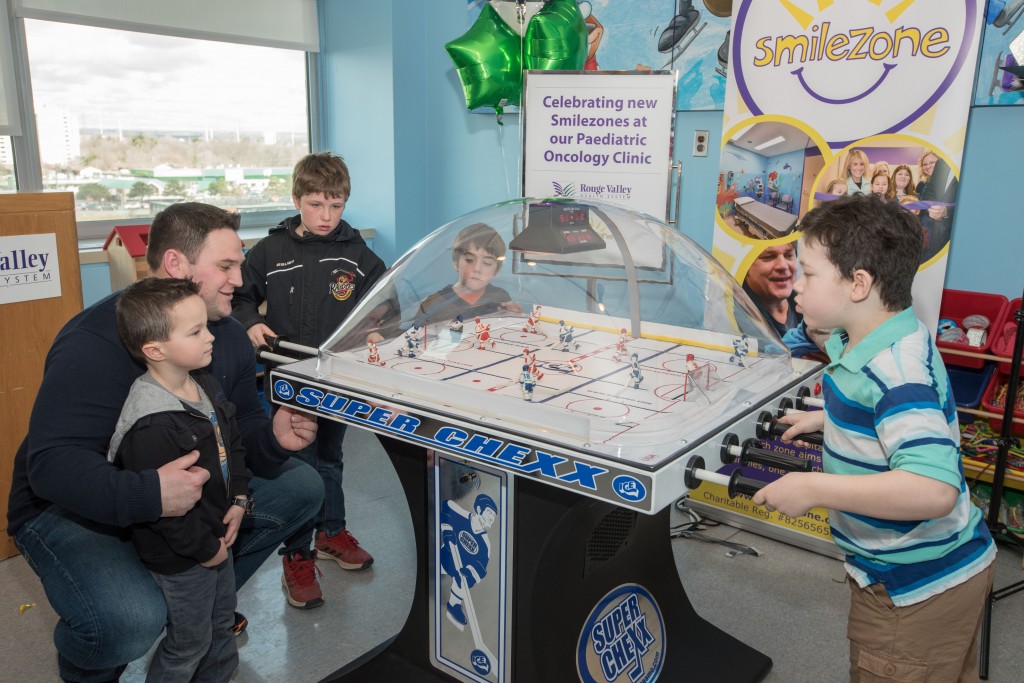 Bubble Hockey brings Canada's national sport right inside the hospital! Kids can enter an imaginative world of hockey with siblings, parents, and other children visiting the hospital… by facing off two of their favourite NHL teams! As one of the most beloved and popular toys in our Smilezone playrooms, kids are instantly drawn to the Bubble Hockey table for hours of fun and play.

Back to Gifts of Giving Main Menu
Sign Up for our Newsletter