Southlake Regional Health Care Hospice – Newmarket, ON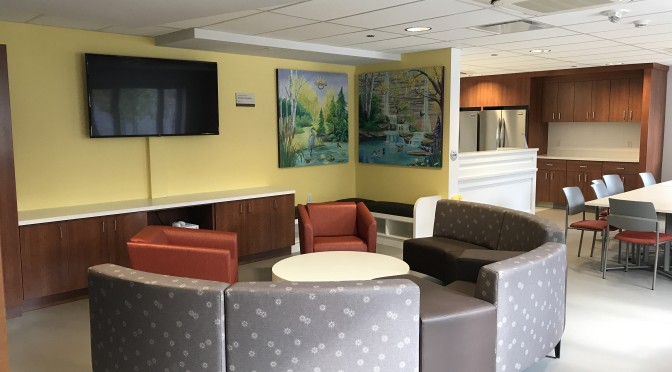 In September 2017, the Smilezone team transformed the main living area of the brand new Margaret Bahen Hospice in partnership with Southlake Regional Health Centre in Newmarket, ON!
Some of the special Smilezone features include:
Calming, nature-themed murals
Fresh paint
Custom seating and storage units
TV's and gaming systems
iPad stations
and more!
The Margaret Bahen Hospice for York Region will offer a comfortable, home-like environment for patients who are in the final stages of a terminal illness. The residential hospice will serve about 250 patients and their families from York Region and surrounding areas, each year.
A special thank you to the Gordon & Ruth Gooder Charitable Foundation and BMO Financial Group for supporting this new Smilezone in the Newmarket & York community!
Sign Up for our Newsletter