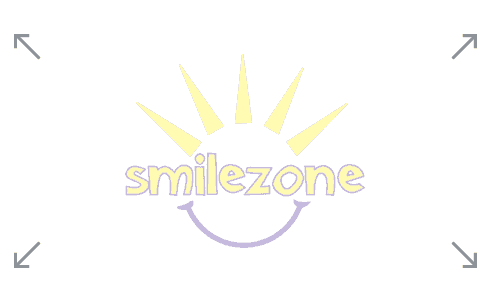 Headwaters is all smiles thanks to Smilezone renovations to paediatric and family friendly spaces
ORANGEVILLE, ON – May 27, 2019– Smilezone renovated three paediatric spaces at Headwaters Health Care Centre (HHCC), and two of the hospital's family quiet rooms and the paediatric hallway got a full refresh.
The renovation theme was "bring the outside in". The HHCC campus is surrounded by beautiful Friendship Gardens managed fully by a team of dedicated volunteers. The goal was to brighten family orientated spaces at the hospital with the beauty that can be seen from each patient window.
The entire renovation was complete over the span of a weekend and included hand drawn murals cascading across the hallways to state-of-the-art entertainment systems. Hallway beams that were previously bare are now decorated with drawings of large blooming flowers, trees and even small wildlife.
HHCC President and CEO, Stacey Daub, remarked "Through Smilezone and Joan Waechter we have managed to bring nature and beauty into the hospital, creating a positive supportive place for our community's children to get care and heal."
Smilezone Co-Founder, Scott Bachly, remarked "We couldn't be more thrilled with this project and are so grateful to Joan Waetcher who's support made it all possible. It's the small things that really matter for the children visiting these spaces and we are proud to be a part of making them smile. The team at the hospital was helpful and welcoming; from facilities to Infection Prevention and Control, the first priority was always the children they serve."
HHCC Foundation Executive Director, Dora Boylen-Pabst, shared "It is always great to work with strong, community focused partners like Smilezone, to support the needs at the hospital. Without funding from our partners and community the hospital simply couldn't provide the services it does."
About Headwaters Health Care Centre (HHCC)
About Headwaters Health Care Centre (HHCC) HHCC, is an innovative, community centred medium-size hospital located in beautiful Dufferin County. Headwaters offers acute and complex continuing care with 24/7 Emergency Department coverage as well as extensive outpatient services in a newly built Ambulatory Care Centre and is accredited with Exemplary Standing by Accreditation Canada. Please visit www.headwatershealth.ca for more information and a full list of services.
About Smilezone Foundation
As a children's health charity, Smilezone transforms institutional spaces into bright, engaging and therapeutic Smilezones for kids of any age, ability and interest to enjoy during their Centre and hospital visits. Through their many innovations and in close collaboration with Centre faculty, Smilezones provide opportunity for children to strengthen essential development skills through fun and engaging play to bring comfort to kids during their healing journey.
About Headwaters Health Care Foundation
Headwaters Health Care Foundation is the fundraising arm of Headwaters Health Care Centre.
Their vision is to provide the best local health care through inspired community giving. They build and nurture relationships with donors and are ethically based in all their actions.
Annually, Foundation Volunteers and Staff promote philanthropy and raise more than $2M through partnerships with individuals and corporations, signature and community events, direct mail and online campaigns, planned giving and memorial gifts.
For further information or to arrange an interview, please contact:
Jennifer Hamilton, Senior Communications & Stakeholder Engagement Partner, Headwaters Health Care Centre | Tel: 519-278-5085 | Email: jhamilton@headwatershealth.ca
AdreLofters, Vice President of Operations, Smilezone Foundation | Tel: 905-951.2978 | Email: alofters@smilezone.com
Jenn Davies, Senior Officer, Signature Events and Community Engagement, Headwaters Health Care Foundation | Tel: 519.941.2702 | Email: jdavies@headwatershealth.ca