November 27th, 2018 is Giving Tuesday!
Every year, millions of people thank their communities by giving back to the causes closest to their hearts. Taking place the first Tuesday after Black Friday and Cyber Monday, Giving Tuesday is a global, social media-driven movement meant to kick-off the season of giving. Each year $3,000,000 is raised online across over 150 countries – that's a huge impact! – all to give back to our communities through the charities we love.

---
The True Value of your Donated Dollar:
We put a lot of thought into our Smilezones – no two Smilezones in hospitals and children's treatment centres across Ontario are exactly alike! Our team collaborates with doctors, therapists, and other health care staff to customize each Smilezone to meet the unique needs of the children using the services. Here are some Smilezone tools your donation will help us provide!
Sensory Play:

Multi-sensory play is designed to provide children with cognitive and physical impairments the opportunity to interact with and control a range of sensory practices through play. This allows the children to improve skills related to limitations on hearing, vision, cognitive barriers, perception challenges, pain, behavioural struggles and other complications.
Smilezones include a variety of sensory equipment to benefit any child who may play within. We almost always include sensory tables, wall decals of varying textures and materials and soft, colourful blocks. Having this type of sensory play promotes stress reduction, calm behaviour, and provides the children with more opportunity for choice and exploration.
GestureTek Technology: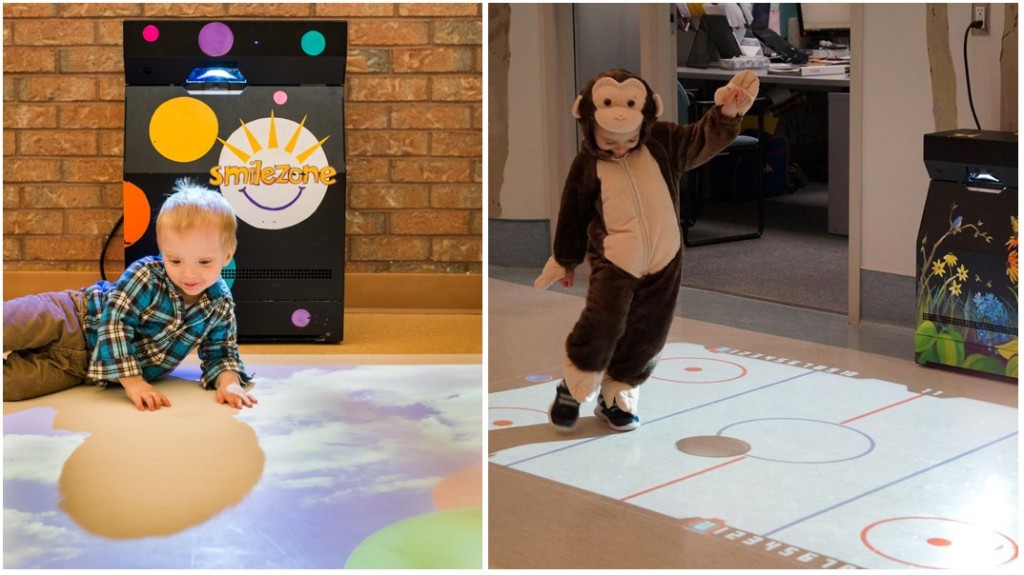 The simple plug-in GestureTek system is a fun and unique light floor projection system that allows children to interact with movement-based gaming! The GestureTek transforms any Smilezone floor space into an interactive arena for imagination, sensory development and fine motor control. GestureTek has play for every child's interest including a hockey rink, swimming pool, paint splatters, and falling leaves!
iPad Stations: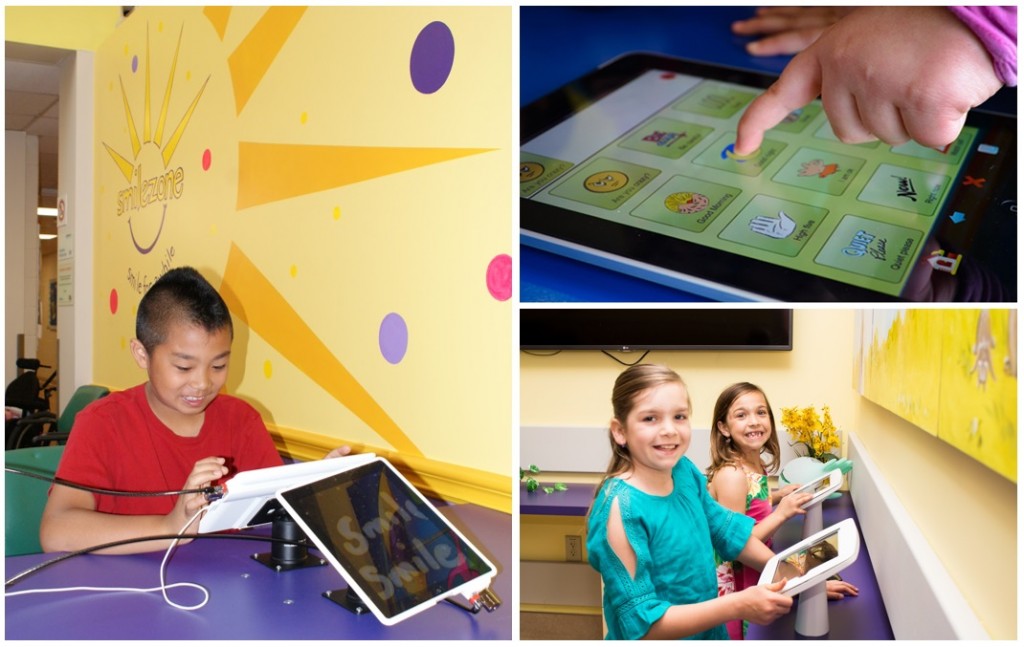 The iPads we install offer endless opportunities for entertainment, interaction and therapy through the many available applications. iPads can help improve and encourage communication from and between both verbal and non-verbal children, inspire creativity and fine motor skills and incorporate aspects of therapy through interactive play.
Therapeutic Murals: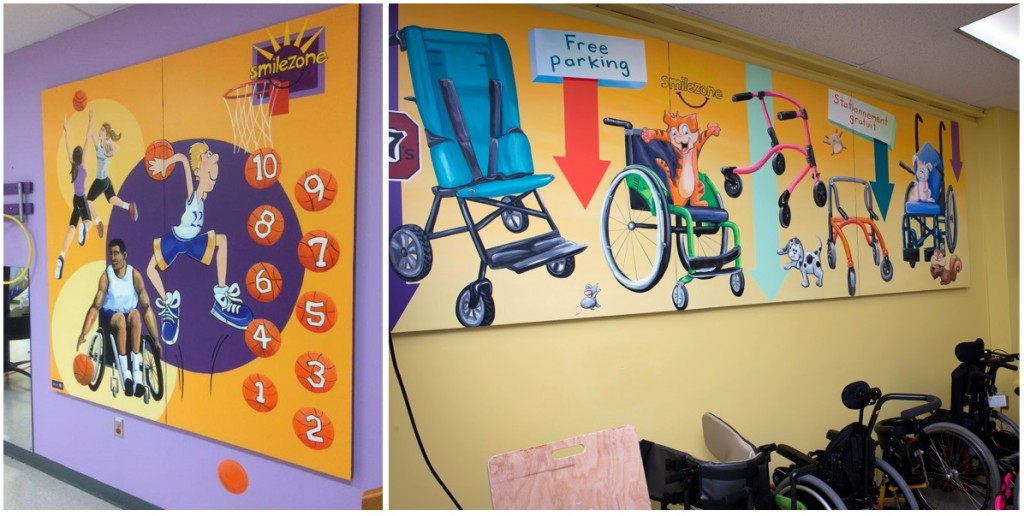 The murals we include in every Smilezone don't only look great, but offer therapeutic benefits too! Whether it's leveled basketballs on the wall for children to reach for, images to encourage children to stand tall, or inclusive scenes with characters of all abilities, our artists combines therapy, inclusivity and comfort into each Smilezone mural.
Don't miss out on the opportunity to participate in the worlds biggest day of giving! Together we can make tough days a little brighter for children across Ontario.