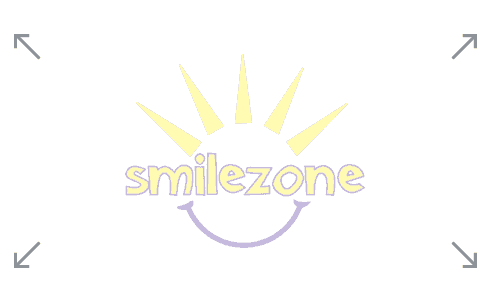 Smilezone Foundation revitalizes paediatric spacesfor children and families
August 16, 2019ETOBICOKE –Some of Etobicoke General Hospital's youngest patients have been given a new reason to smile. On Thursday, August 15, William Osler Health System (Osler)officially opened a new Smilezone in theMother/Baby Unit of their Etobicoke General site. Generously donated by Smilezone Foundation, with support from the Slaight Family Foundation,the bright, fun Smilezone includes murals, sensory toysdevelopment equipment, drawing boards, tablet stations, and TVs meant to help improve the experience for children and families when they visit the hospital.
"With the recent opening of the new patient tower at Etobicoke General Hospital, the Smilezone comes at a perfect time, ensuring Etobicoke families have a warm and welcoming experience at every step of their hospital visit. We are incredibly grateful to Smilezone and the Slaight Family Foundation for such a tremendously meaningful gift," said Ken Mayhew, President & CEO, William Osler Health System Foundation."Our paediatric staff and physicians are passionate about delivering exceptional patient care and now their surroundings complement the care they provide every day."
The Smilezone transformsthe hallways and patient lounge in the Mother/Baby Unit on Level 4 of Etobicoke General Hospital. Children and families will now be greeted with beautiful outdoor-themed wall murals while toys and kid-friendly activitiessensory equipment and kid-friend technology in the lounge will help ease what can sometimes be a stressful experience for children.
"Smilezone Foundation is truly thrilled to be a part of this exciting renovation at Etobicoke General Hospital," said Scott Bachly, chair of the Smilezone Foundation. "We are delighted with the new Smilezone, giving children and their families a reason to smile during their hospital visits. A huge thank-you to the Slaight Family Foundation, whom we are gratefully recognizing today for their ongoing support."
For information on ways to support community health care and to see photos of the new Smilezone, visit www.oslerfoundation.org.To learn more about Etobicoke General Hospital, visit www.williamoslerhs.ca.
ABOUT SMILEZONE FOUNDATION:
Smilezone Foundation is a registered charity based in Oakville, ON, committed to putting smiles on kids' faces. Founded by Scott Bachly and Adam Graves in 2012, the Foundation's mission isto make tough days a little brighter for kids receiving treatment in hospitals and health care facilities. We do this by creating fun and engaging "Smilezones" that harness the uplifting power of a smile for the kids and their families.Please visit smilezone.com for more information about the 220+ Smilezones across Ontario.
ABOUT WILLIAM OSLER HEALTH SYSTEM and FOUNDATION:
William Osler Health System is a hospital system, which includes Brampton Civic Hospital, Peel Memorial Centre for Integrated Health and Wellness and Etobicoke General Hospital, and serves 1.3 million residents of Brampton, Etobicoke and surrounding communities within the Central West Local Health Integration Network. Osler's emergency departments are among the busiest in Canada and its labour and delivery program is one of the largest in the province. William Osler Health System Foundation seeks to create a healthier community through giving by inspiring its communities to invest in exceptional health care close to home.
For more information:
Donna Harris
Manager, Public Relations and Digital Media
William Osler Health System
P: 416-543-9294
Donna.harris@williamoslerhs.ca