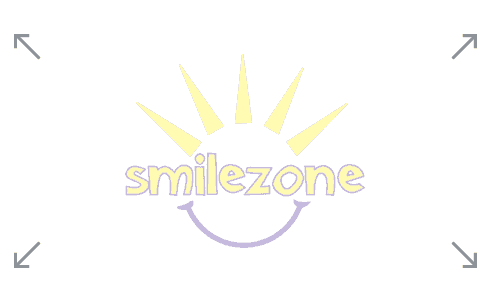 Smilezone Foundation revitalizes seven different spaces at Birchmount and General sites
SCARBOROUGH (February 3, 2017) – Scarborough and Rouge Hospital has officially opened seven new Smilezones at its Birchmount and General sites.
Generously donated by Smilezone Foundation, these bright, fun Smilezones include murals, sensory toys, drawing boards, tablet stations, and TVs meant to help improve the experience for children and families when they visit the hospital.
"We are exceptionally grateful to Smilezone Foundation and to their donor, BMO Harris Private Banking, for these major facelifts to such important areas throughout our hospital," said Andrée Robichaud, interim president and CEO at Scarborough and Rouge Hospital.
"Scarborough and Rouge Hospital has a proud history of providing our community with comprehensive and innovative obstetrical and paediatric care," added Barb Scott, patient care director of the maternal newborn and child care program at Scarborough and Rouge Hospital's Birchmount and General sites.
"Having these Smilezones will serve to complement the outstanding care delivered each and every day by our dedicated interprofessional team."
There are Smilezones in the Family Maternity Centre waiting areas and paediatric unit play rooms at both sites. As well, visitors to the paediatric unit at the Birchmount site will now be greeted with a beautiful underwater-themed wall mural. The day surgery waiting area at the Birchmount site has also been transformed into a welcoming Smilezone to help ease what can often be a stressful experience for children. In the paediatric unit the General site, Smilezone murals and activities have been added to a special rapid assessment clinic.
"Smilezone Foundation is truly thrilled to be a part of this exciting renovation at Scarborough and Rouge Hospital's Birchmount and General sites," said Scott Bachly, chair of the Smilezone Foundation.
"We are delighted with the seven new Zones, giving children and their families a reason to smile during their hospital visits. A tremendous thank you to BMO who we are gratefully recognizing today for their ongoing support."
About Smilezone Foundation
Smilezone Foundation is a registered charity committed to "putting smiles on children's faces". The charity, founded by Adam Graves and Scott Bachly in 2012, established the overarching mission of assisting children, and their families, who are facing difficult times and health challenges. Smilezone's mission is to create, build and transform areas ("Zones") in hospitals, private treatment and development centres, and children's clinics, in order to improve the lives of children facing illness, disabilities, and physical and emotional obstacles—ultimately putting a smile on their faces. Visit smilezone.com for more information.
About Scarborough and Rouge Hospital
At Scarborough and Rouge Hospital (SRH), a quality patient experience comes first. Affiliated with the University of Toronto, SRH consists of three hospital sites (Birchmount, General, and Centenary) and five satellite sites in Scarborough. SRH delivers a broad spectrum of health services to one of the most diverse communities in Canada, including a full-service Emergency Department at each site, advanced maternal and neonatal care in state-of-the-art birthing centres, and specialized paediatric services. SRH is home to a number of regional programs serving the central east Greater Toronto Area (GTA) and beyond, including nephrology, cardiac care, vascular surgery, and vision care, and is recognized as a centre of excellence in orthopaedic surgery, cancer care, and mental health.
Media Contact:
Julie Dowdie
Communications Officer
Scarborough and Rouge Hospital
416-438-2911, ext. 6836
jdowdie@tsh.to
www.tsh.to | www.rougevalley.ca