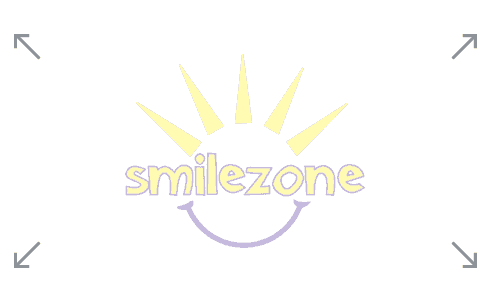 We LOVE October, mainly because World Smile Day is on the first Friday of October every year! Here at Smilezone Foundation we're all about the smiles which means we're all about World Smile Day.
World Smile day was established after the creator of the smiley face, Harvey Ball, noticed his iconic symbol had become too commercialized; contradicting the meaning behind the smiley. In response, Harvey founded World Smile Day to inspire people around the globe to make someone smile through simple acts of kindness.
Smilezone takes this celebration a step farther by spreading smiles throughout the whole week! Take a look at what we got up to this year:
September 30th:
Movie Day at Woodview! We kicked off the week by visiting the smiley kids at Woodview Mental Health and Autism Services in Burlington. American hockey player Megan Bozek joined us for some smiley, silly and colourful cookie decorating followed by a snuggle up with popcorn, fruit and blankets to watch Inside Out. The kids and staff all dressed in purple and yellow to celebrate Smilezone's version of World Smile Day!
October 1st: Next we traveled to Vanier Children's Services in London, ON where St. John's Ambulance joined us with some furry friends! The kids had the opportunity to make their very own rock pets using markers, googly eyes and glitter. Therapy pooches are always sure to make everyone smile!
October 2nd:
Pathstone Mental Health was the next stop in our week-long celebration and we were thrilled to add some Thanksgiving to the mix with some turkey puppet crafts! We brought with us a big World Smile Day banner for the kids to draw things that make them smile!
October 3rd:
We brought back those summer vibes at ErinoakKids in Brampton with our beach and sundae themed activities! Equipped with grass skirts and leis, the kids, staff and family played with beach balls, skipping ropes, hop scotch and some glittery, silly crafts accompanied by delicious ice cream sundaes!
October 4th: To finish off our World Smile Day week celebrations we decided to make our Earth smile! Smilezone staff and Board Members gathered at Coronation Park in Oakville to clean up the park followed by a delicious lunch served by Monastery Bakery.
While we celebrated throughout these events, Smilezone's partner Hospitals and Health Care Centres from across Ontario joined us by spreading some smiles of their own! Staff and clients dressed in their most creative purple and yellow attire and posted the fun photos on social media for everyone to enjoy!
A Big thank you to everyone who made this World Smile Day special!